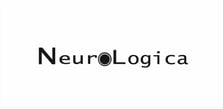 WARREN, MI - Providence Hospital is one of the first in the region to offer a unique portable, full body CT scanner.
Known as the BodyTom, the battery operated, movable intra-operative 32 slice CT scanner provides surgeons with new capabilities during procedures. The BodyTom is the first scanner of its kind, allowing imaging to be performed in the operating room, reducing the need to transport patients to and from radiology. Images of bone, soft tissue and tumors are acquired in the exact operative position and are used for critical decision making during surgery.
"This is the latest, greatest scanner there is with the combination of rapid scan time, flexible settings and immediate image viewing – all in the OR," said Carrie Stover, MSN, director of neurosciences, St. John Providence Health System. "It provides real-time updates during surgery, allowing the surgeon to assess the patient while on the operating table."
"We are proud to be among the first to acquire the BodyTom, thanks to our donors," said Teck-Mun Soo, M.D., neurological surgeon and chief of neurosurgery at Providence. "This is an exciting addition to the Van Elslander Neuroscience Center of Excellence. The cutting-edge technology will assist us in providing the highest quality care by enhancing imaging capabilities, improving surgical outcomes."
The St. John Providence Health System's Van Elslander Neuroscience Center of Excellence is home to one of the nation's leading multidisciplinary neuroscience teams. SJPHS offers one of the most comprehensive programs in the region, featuring world-renowned specialists who perform advanced procedures from minimally invasive spine procedures to endoscopic skull base surgery.