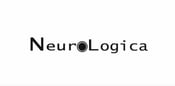 Danvers, MA (February 25, 2013) – NeuroLogica Corporation, a subsidiary of Samsung Electronics, has named Michael Limoli as the Vice President of Engineering. Limoli will oversee day-to-day engineering operations and facilitate engineering product development.
Limoli began his career with NeuroLogica in 2004 as the Principal Software engineer. He was vital in the release of NeuroLogica's first product, the CereTom, a portable small bore CT scanner. Most recently, Limoli served as the Director of Engineering, leading the development of NeuroLogica's latest product, the BodyTom, the portable, full-body, multi-slice CT scanner.
Prior to his work with NeuroLogica, Limoli spent 10 years with Analogic as a software and project engineer and was instrumental in the development of a number of medical and security computed tomography systems.
Limoli received his Bachelor of Science in Computer Science from Salem State University and holds a Master's of Science in Organizational Leadership from Norwich University.