A short list of people at NeuroLogica that help our teams thrive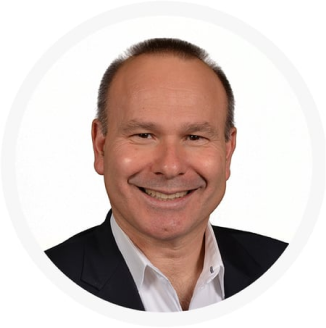 RENAUD MALOBERTI
VICE PRESIDENT,
HEAD OF BUSINESS, MCT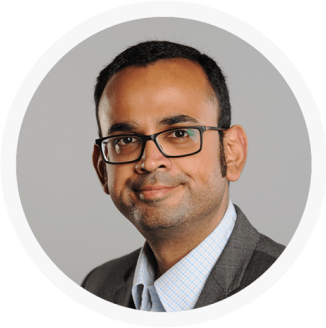 NINAD GUJAR
Vice President of Regulatory
Affairs and Quality
Assurance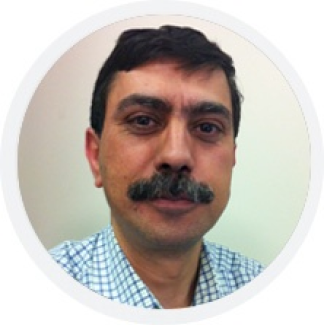 IBRAHIM BECHWATI
Chief Technical Officer
RENAUD MALOBERTI
VICE PRESIDENT, HEAD OF BUSINESS, MCT
Renaud Maloberti joined Samsung Neurologica in January 2023 as the mCT business chief executive and vice president. Renaud is a seasoned global leader with a proven track record in delivering business value and an extensive knowledge of the medical device industry, who values innovation, entrepreneurship, teamwork, operational excellence, and, first and foremost, customer centricity.

Most recently, Renaud was Chief Commercial Officer at ENDRA Life Sciences, a company leading the development of thermoacoustic imaging. Before Endra, he led operations at Bionik Laboratories, an AI-enhanced rehabilitation robotics market company. From 2012 to 2018, Renaud held various senior executive positions at FujiFilm SonoSite Inc., most recently as vice president and general manager of the SonoSite High Frequency division, where he led the development and launch of the world's first ultra-high frequency ultrasound and led the division through double-digit revenue growth for six years.

Renaud previously served as President, Americas for BK Medical Systems, the ultrasound subsidiary of Analogic Corporation. Earlier in his career, Maloberti worked at Draeger Medical Systems, a leader in patient monitoring and healthcare IT systems. Maloberti also spent 10 years in various progressive roles in Europe and the US at GE Healthcare, a global leader in diagnostic imaging, healthcare IT systems and services.

Renaud holds an M.B.A. in global marketing from Babson College and a bachelor's degree in International Finance from ESLSCA Business School in Paris, France. He is fluent in English and French.
NINAD GUJAR
Vice President of Regulatory
Affairs and Quality Assurance
Ninad Gujar joined NeuroLogica in 2014, leading the Regulatory and Quality team. Dr. Gujar has held key leadership positions in organizations working at the intersection of technology and healthcare, with responsibility for activities supporting product adoption and value creation. Dr. Gujar has led the development and execution of worldwide regulatory strategy, domestic and international registrations, implementation, and monitoring of quality management systems and compliance activities. Before joining Samsung, Dr. Gujar worked in management consulting for portfolio medical device companies in areas ranging from market research product strategy to business development and regulatory affairs. Dr. Gujar is an active healthcare innovation and entrepreneurship community member, helping mentor startups at incubators and universities.
Dr. Gujar earned a Bachelor of Engineering from the University of Pune, a Master of Science in Biomedical Engineering from the University of Texas at Arlington, an MBA from Babson College, and his Ph.D. degree from the University of West London.
Ibrahim Bechwati
Chief Technical Officer
Dr. Bechwati earned his Ph.D. and M.S. in E.E. from Boston University and his Diploma of Engineering from Saint Joseph University, Beirut, Lebanon. While a doctoral student, he received the GRS-ENG Research Assistant Scholarship award for research in Continuous Speech Recognition which was sponsored by DARPA.
Dr. Bechwati worked for two National Medal of Technology winners: Bernard Gordon, the father of high-speed analog-to-digital conversion, and the futurist Ray Kurzweil. At Kurzweil AI, he worked on the first voice-activated word processor. In his eight years tenure at Analogic Corporation, Dr. Bechwati participated in the development of several pioneer scanners, including the first multislice explosive detection scanner as a part of the government deterrent initiative, and the first low cost multislice scanner equipped with off-the-shelf PC based reconstruction computer.
He also worked on one of the first sub-second scanners as well as low cost security scanners for carry-on luggage. As a founding member of Neurologica, Dr. Bechwati worked on the CereTom, the first mobile head and neck scanner, and on the development of the BodyTom, the first mobile full body scanner. Dr. Bechwati has more than 20 patents and more than 100 technical reports.
Dr. Bechwati has published in academic journals such as IEEE Transactions on Signal Processing, and Neurology. He recently co-authored a chapter for the Neurophotonics and Brain Mapping book published by the Taylor and Francis Group.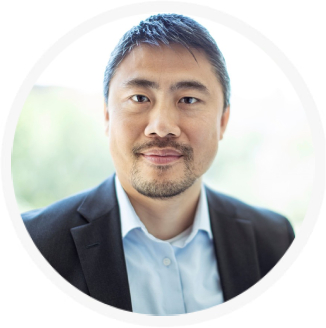 Chen Qian
SR. Director of Research and
Development, MCT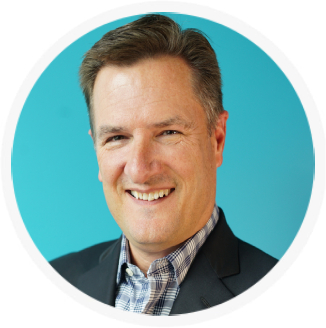 Peter Gray
Senior Director of Sales, MCT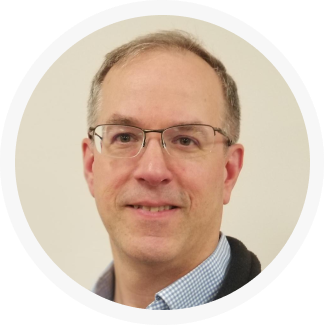 STEPHEN LOMBARDOZZI
DIRECTOR OF MANUFACTURING
OPERATIONS
Chen Qian
SR. Director of Research and Development, MCT
Chen has 13+ years of experience leading R&D activities in the medical imaging industry and has an extensive background in radiology data processing, clinical workflows, product strategy, and program management.
Most recently, Chen was the Director of Innovation at Philips, led R&D teams, and developed and brought to market innovative products, including Radiology Operations Command Center, FDA-cleared AI-based Radiology Smart Assistant, camera-based solutions for CT/MR workflows, and Radiology Follow-up Analytics. Previously, Chen was the innovation leader of a USA-based teleradiology practice, developed a cloud-based analytics platform to streamline the entire radiology reading workflows, and integrated AI-based triage solutions to shorten exams with critical findings.
During his time with Philips, he collaborated extensively with customers in the USA and Europe, developing product strategies and concepts, evaluating technologies and prototypes in clinical workflows, and generating technical proof points and clinical evidence.
Chen holds a PhD in Computer Science from Eindhoven University of Technology, the Netherlands.
Peter Gray
Senior Director of Sales, MCT
Peter has been working in medical device sales for over 25 years. He has extensive experience with companies such as Inogen, Fujifilm Sonosite, Philips, and Surefil LLC.
Peter will implement his successful history of building high-performing management and sales teams that excel at teaching, coaching, leading, forecasting, and funnel management while leveraging clearly defined sales processes and strategies.
While at Fuji, Peter was promoted three times rising to become the Vice President of Sales for North America in 2018. Before joining us, Peter joined Inogen to lead their sales organization as their National Vice President of Sales, where he also found great success.
STEPHEN LOMBARDOZZI
DIRECTOR OF MANUFACTURING OPERATIONS
Chief in Engineering R&D, to most recently Director of Manufacturing Operations. While in the Engineering R&D group, he was an integral part of launching the latest mobile CT designs, OmniTom and OmniTom Elite.
He now oversees the entire manufacturing infrastructure for all mobile CT devices. Stephen believes in developing an intelligent, agile, cross-trained, cost-conscious team in a world-class environment with high expectations to fabricate superior quality, industry-leading medical devices.
In his 30 years prior to NeuroLogica, Stephen served as General Manager, Director of Quality, and Operations Director for several major contract manufacturers and OEM's including Phillips-Medisize, a Molex company, and Hutchinson, a division of Total Petrochemical. He has considerable experience in the medical, aerospace & defense, and transportation industries.
Stephen received his Bachelor of Science in Plastics Engineering from the University of Massachusetts – Lowell, the first and largest ABET accredited Plastics Engineering program in the U.S.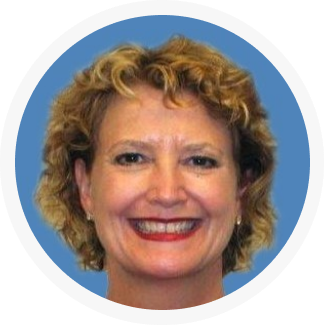 BAILEY KAPLAN
DIRECTOR OF HUMAN RESOURCES
Bailey Kaplan
Director of Human Resources
Bailey Kaplan joined NeuroLogica in August of 2022. Bailey brings over 20 years of professional Human Resources positions of increasing responsibility in the manufacturing, semiconductor, and industrial engineering industries. Bailey previously worked at Barnes Group's Molding Solutions division, leading the HR Organization for their six companies across North and South America. Bailey's strengths lie in Executive Leadership & Coaching, Organizational Planning & Change Management, and Relationship Building.
Bailey holds a Master of Science in Leadership and a Bachelor of Science in Speech Communications from Northeastern University as well as a Master Black Belt in Six Sigma.