Photon Counting
Detector Technology
When a confident diagnosis is timely and critical, the OmniTom® Elite Photon Counting mobile CT scanner advances your standard of care in a single scan.

Utilizing NeuroLogica's proprietary detector technology, the OmniTom Elite Photon Counting Detector (PCD) CT can directly measure the energy of incident x-ray photons as an electric charge cloud relevant to the x-ray photon attenuation coefficient of tissue through which the x-rays have passed.

A photon counting detector (PCD) captures the X-ray photon directly at the detector and directly converts the energy to electrical signals. This is different than conventional energy integrating detector (EID) in current CT scanners, which converts the photons to light and then electrical signals.

This new technology can enable clinicians to make a more confident diagnosis due to the improved clinical information. Conventional energy integrating detectors provide average attenuation coefficients, whereas photon counting detectors measure energy-dependent attenuation characteristics and then provide compositional information for individual materials in the body.
The NeuroLogica mobile CT scanner was designed to bring imaging closer to the bedside in order to reduce risks associated with transporting critically ill patients to the CT suite. The scanner can be moved around the hospital from one room to another, or an ER or operating room for intra-operative imaging. EID versions of this scanner are commonly used in ICUs to monitor the daily status of critical patients. Several mobile stroke units equipped with NeuroLogica's CereTom or OmniTom head CT scanners are also currently in use to improve the treatment of stroke patients worldwide. The OmniTom also accommodates neonate and pediatric scanning*.

The mobile PCD-CT was built by combining two key technologies for the first time: portability and photon counting.

*OmniTom Elite PCD is not currently FDA 510(k) cleared for neonate or pediatric scanning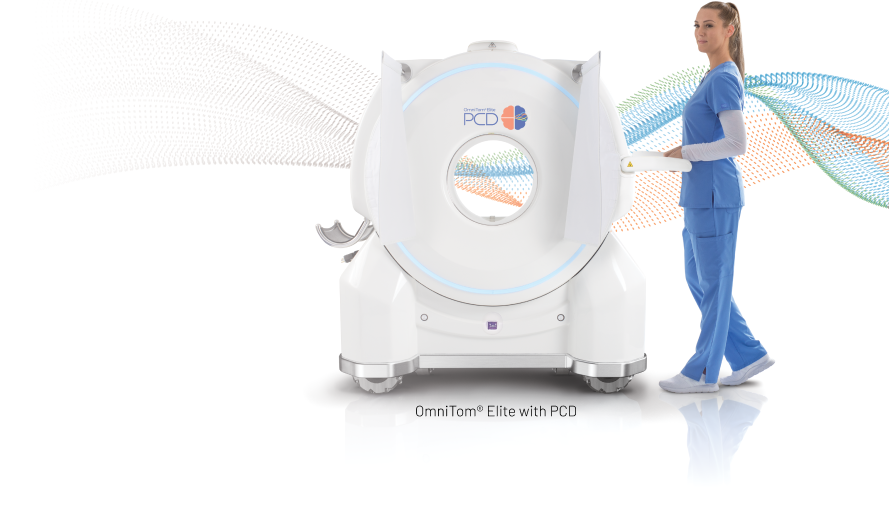 Novel Photon Counting Detector (PCD) vs Conventional Energy Integrating Detector (EID)
Differentiate between infarcted and viable tissue

Hemorrhagic transformation where blood flow to the brain is blocked

Hemorrhage vs clot

Visualization and possible characterization of plaque
Virtual Non-Contrast

Iodine Map

Virtual Mono-Energetic Image

Bone Removal
Potential reduction in the amount of contrast administered to the patient
Equivalent contribution of each photon energy - increased CNR at high Kv

Higher image resolution imaging for superior visualization of small structures

Smaller detector size
Streaking

Beam hardening

Metal

Calcium blooming
Photons with specific energy levels can be selected

Reflected septum not required for each detector element - increased geometric efficiency
**Potential applications that will be integrated in our system
Image Quality for Better Results
Photon Counting Detector (PCD) Technology
Ultra High Resolution is under development, not available for commercial sale.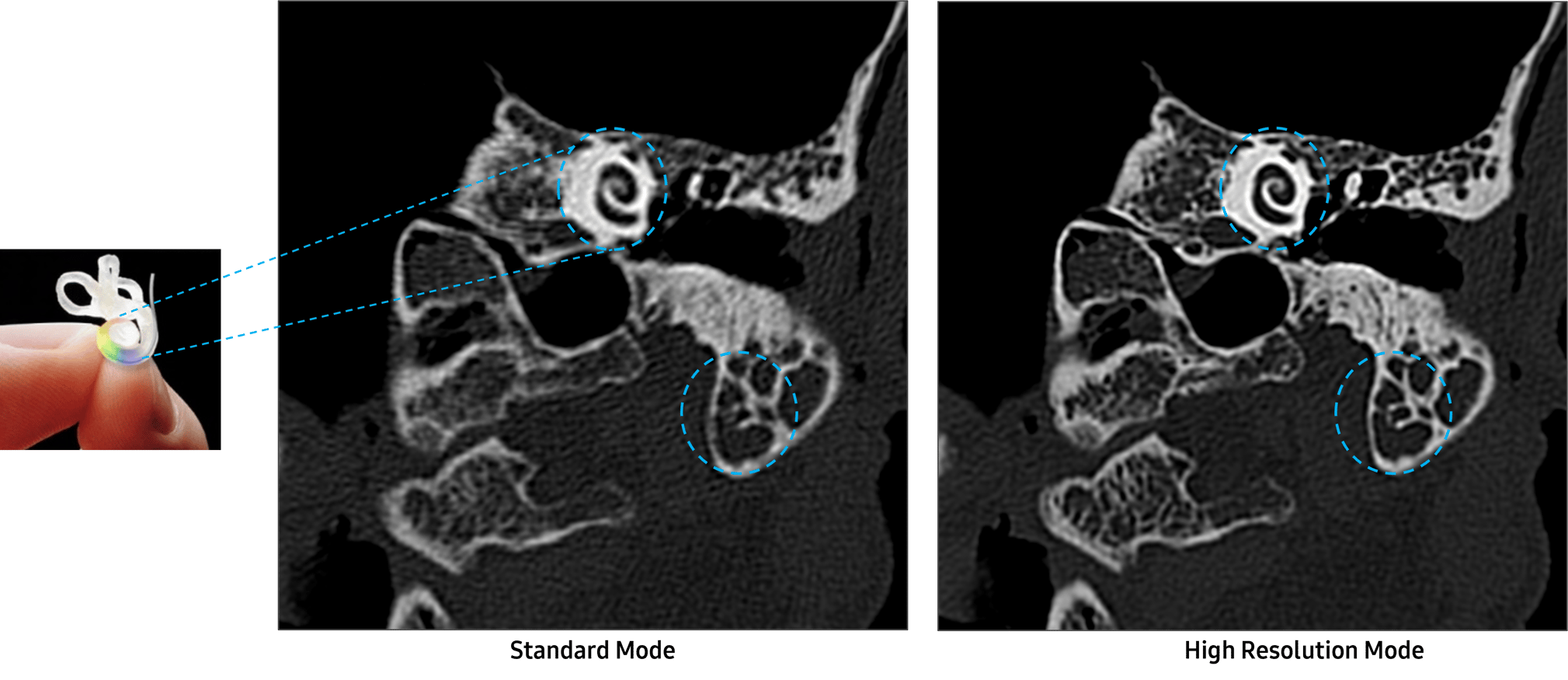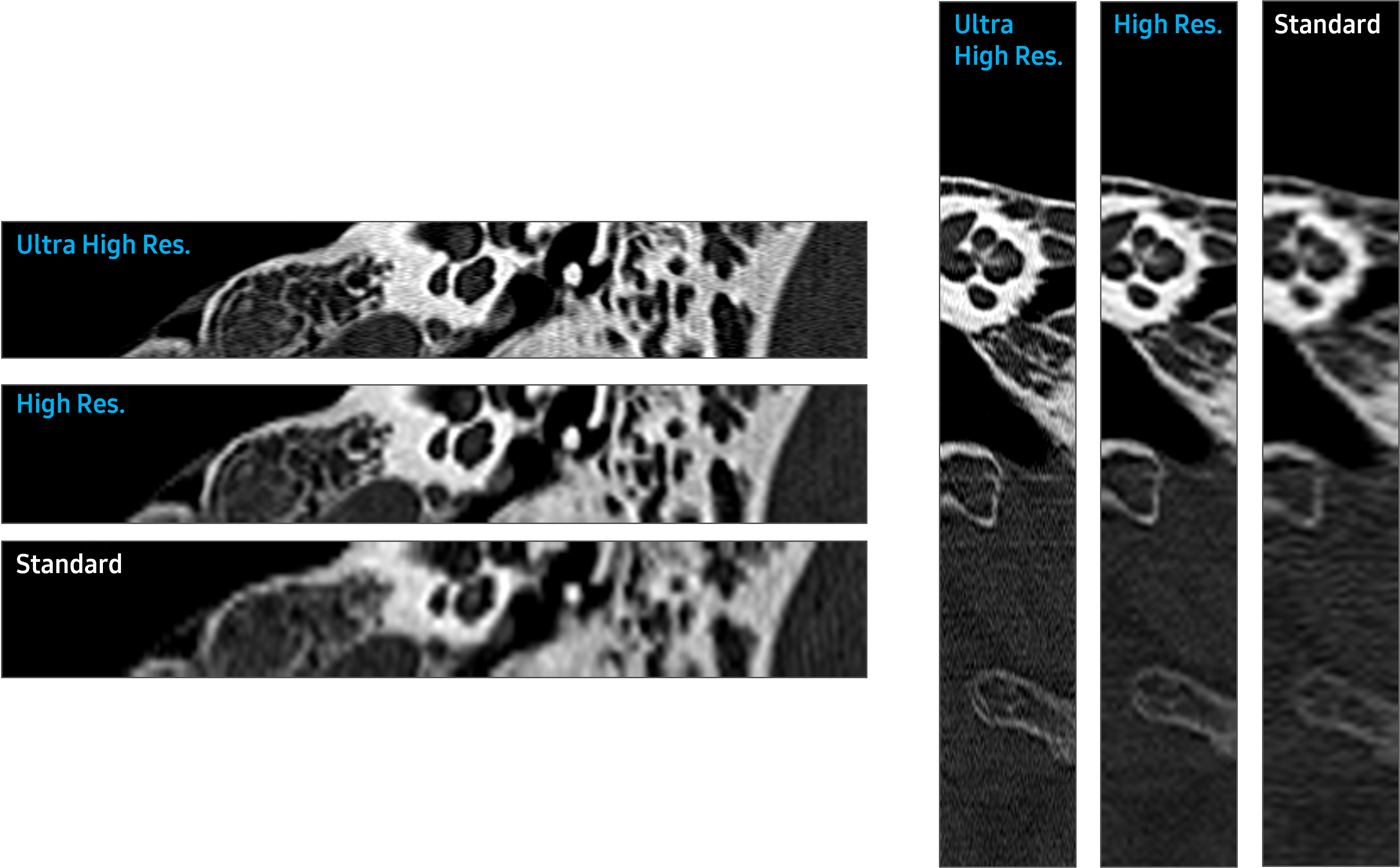 Results of VMI with OmniTom Elite PCD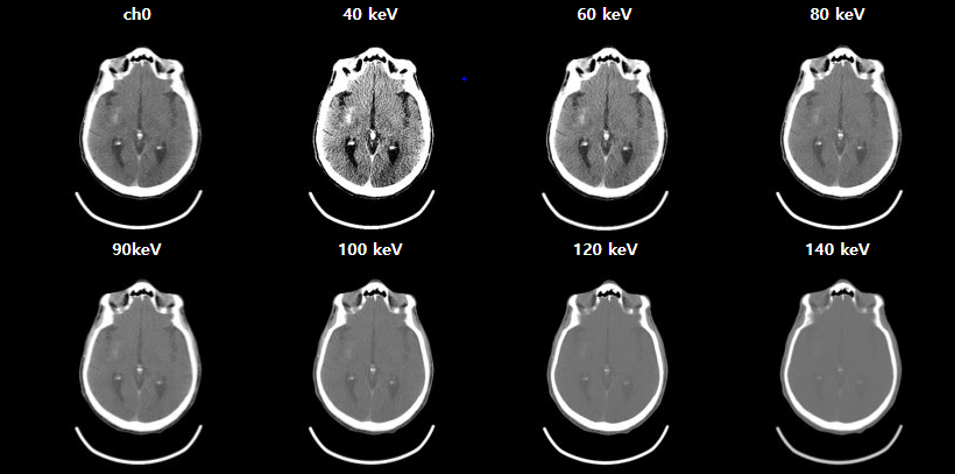 Neuro ICU Patient (Intracerebral Hemorrhage)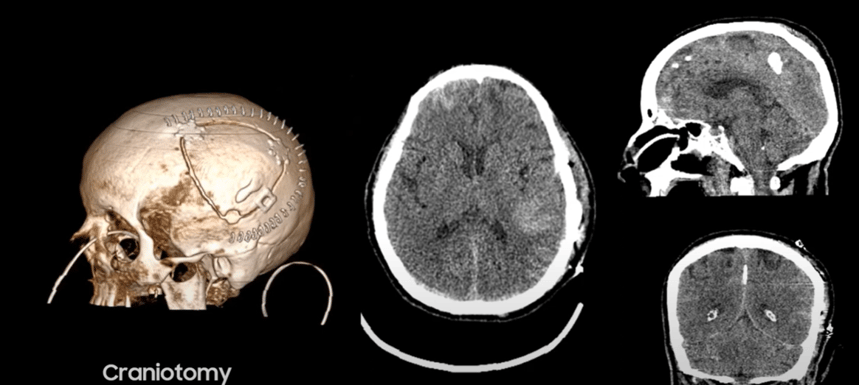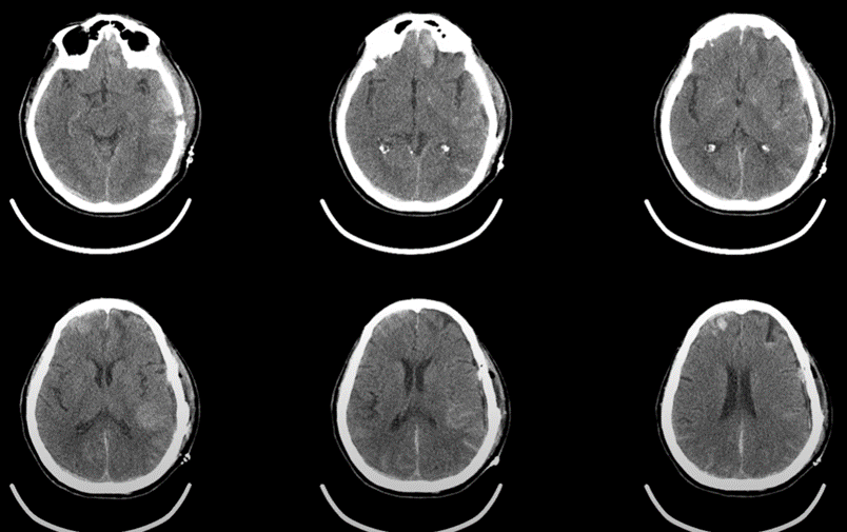 Differentiating hemorrhagic and non-hemorrhagic (iodine staining) lesions

The blood brain barrier breakdown without hemorrhage by thrombectomy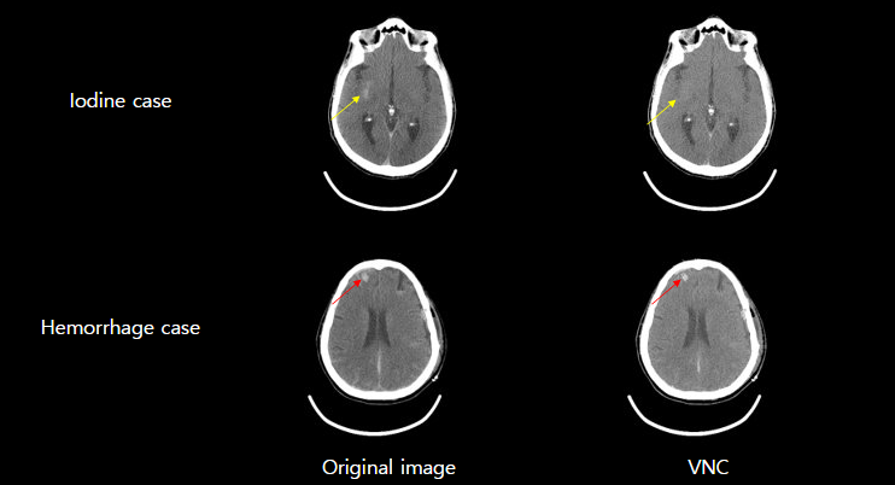 Diagnosis : Parenchymal hemorrhage along the right frontal catheter tract. Also, Subarachnoid hemorrhage

Diagnosis: Intracranial multi-compartmental hemorrhage, stable compared to the most recent study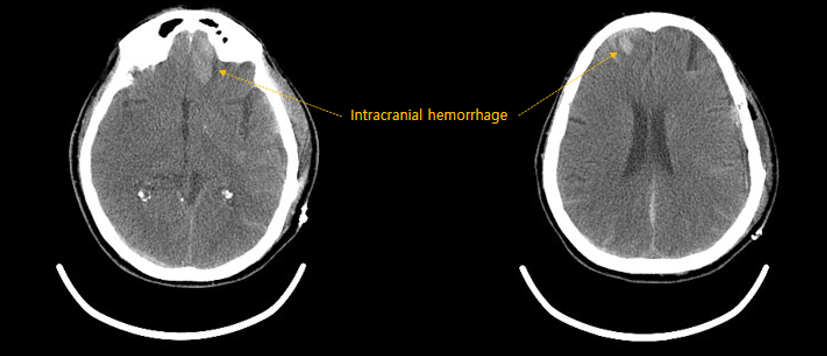 Differentiating hemorrhagic and non-hemorrhagic (iodine staining) lesions

The blood brain barrier breakdown without hemorrhage by thrombectomy

Dig Deeper
Explore everything mobile CT imaging has to offer
Press Release
NeuroLogica Announces a Research Partnership with the University of Dundee Using State-of-the-Art Photon Counting Detector Technology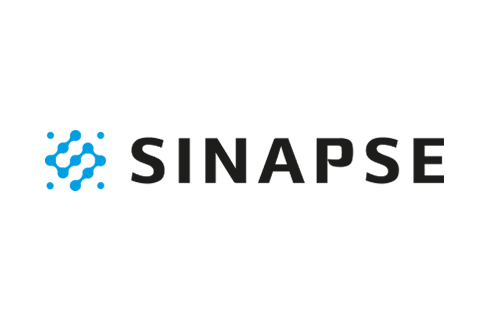 Press Release
NeuroLogica Announces FDA 510(k) clearance for Photon Counting Computed Tomography Using OmniTom Elite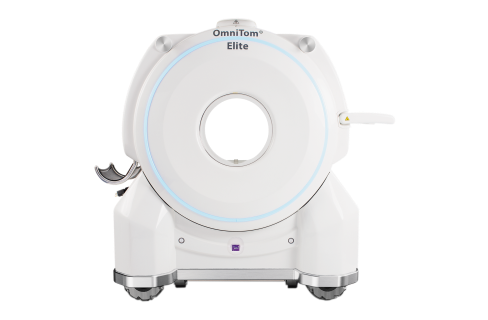 Articles
Metal artifact reduction and tumor detection using photon-counting multi-energy computed tomography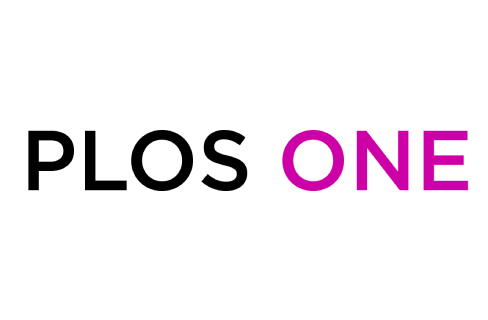 OmniTom Elite with PCD may not be commercially available in some countries.
Sales and shipments are effective only after approval by the regulatory affairs.
Please contact your local sales representative for further details.
This product is a medical device; please read the user manual carefully before use.
All images are copyrighted to their respective owners.