Mobile 8-Slice CT Scanner
The CereTom® Elite is an internally shielded 8-slice small-bore mobile CT scanner that delivers high-quality non-contrast, contrast, CT angiography and CT perfusion scans in various patient care locations, such as neuro intensive care, pediatric, intensive care, OR and mobile stroke. Its combination of rapid scan time, easy-to-use interface, and immediate image viewing makes CereTom® Elite an indispensable tool for any clinician needing real-time, high-quality images. This scanner can be used in the hospital or a mobile stroke unit ambulance.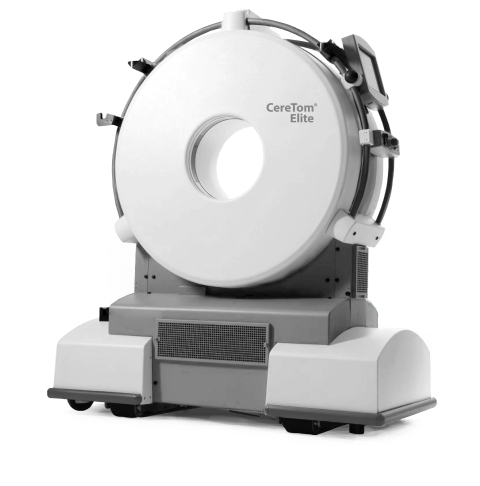 Key Features and Benefits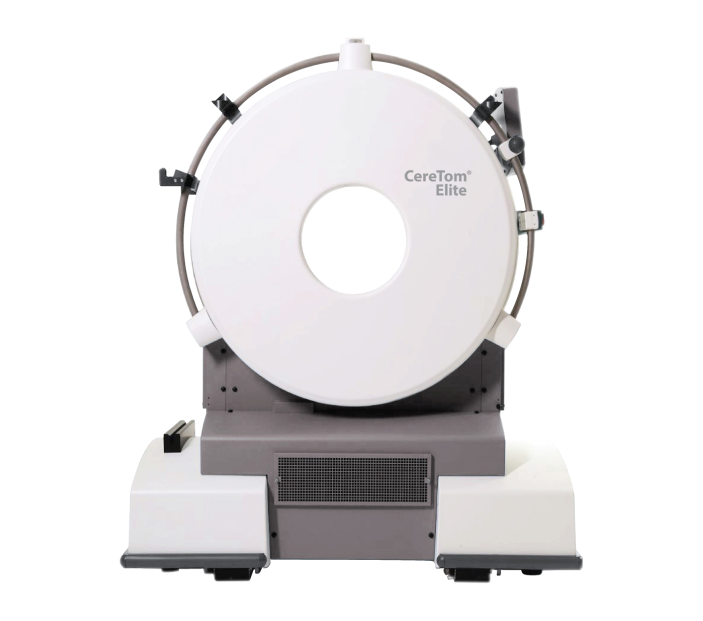 Reduces the risk of exposure to scatter radiation
Can be used throughout the facility
No need to add a specialty electrical system, saving the expense
Reduces the need to transfer patients and the number of staff needed for transfer
Reduces the need for expensive lead shielded room build out. Can be placed in any room.
•Intensive Care Unit
•Operating theatre (OR),
•Pediatrics,
•Radiology
•Emergency department
Key Features and Benefits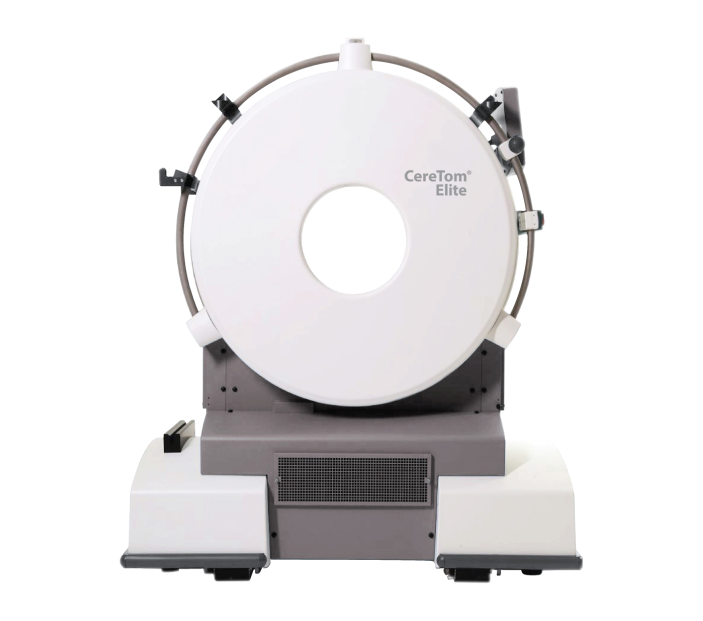 Reduced risk of exposure to scatter radiation
Can be used throughout the facility
No need to add a specialty electrical system, saving the expense
Reducing the risks involved with transferring patients and the number of staff needed for transfer
Reducing the need for expensive lead shielded room build out. Can be placed in any room
Intensive Care Unit
Operating Theatre (OR)
Pediatrics
Radiology
Emergency department
Where your patients will never have to leave their beds or rooms for imaging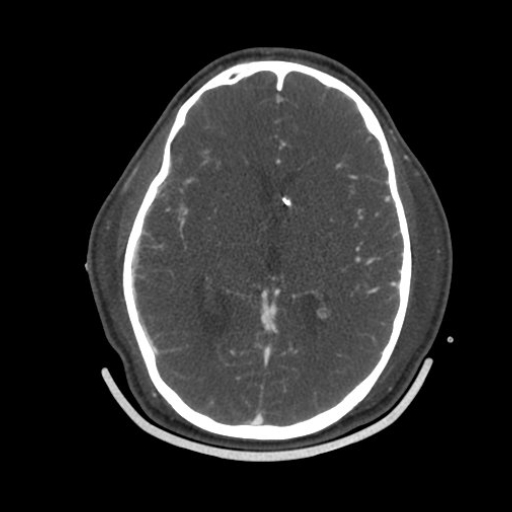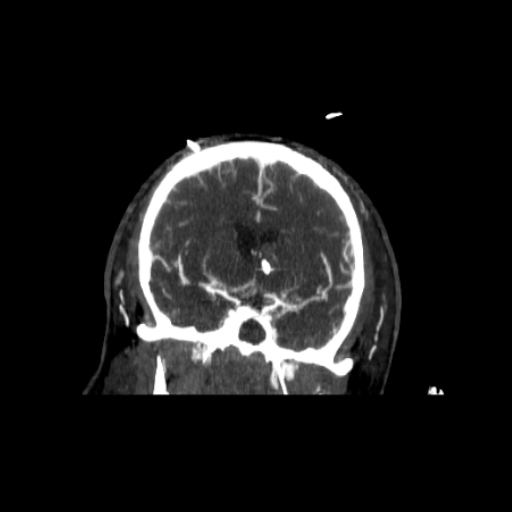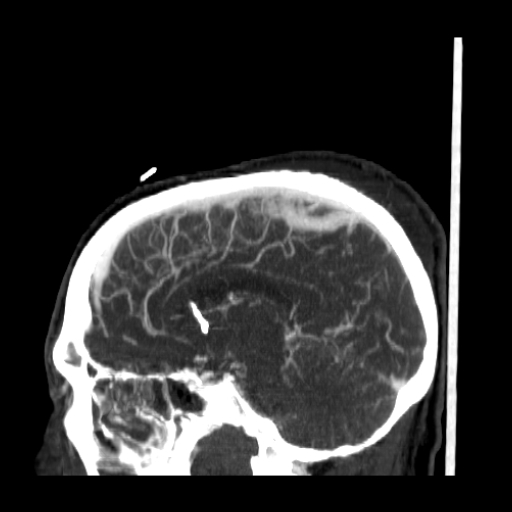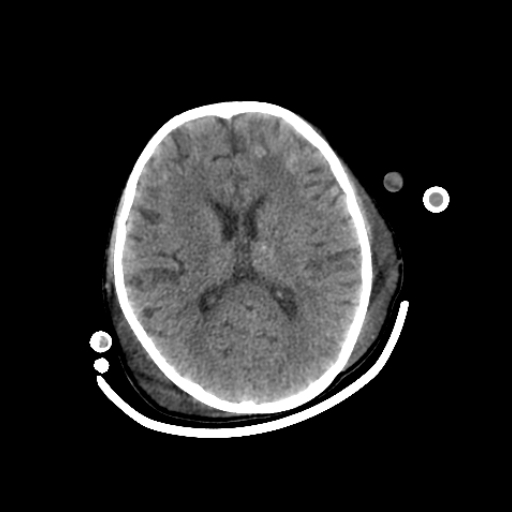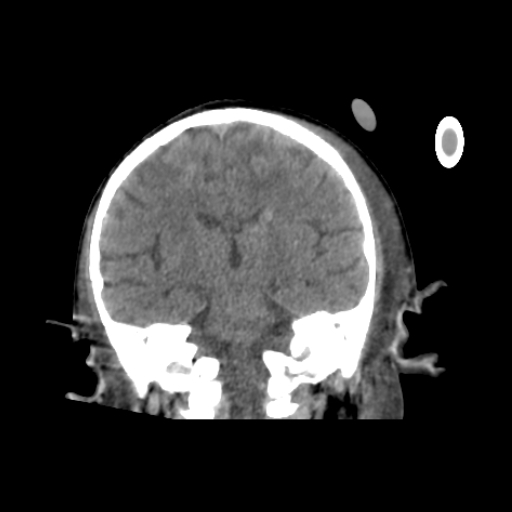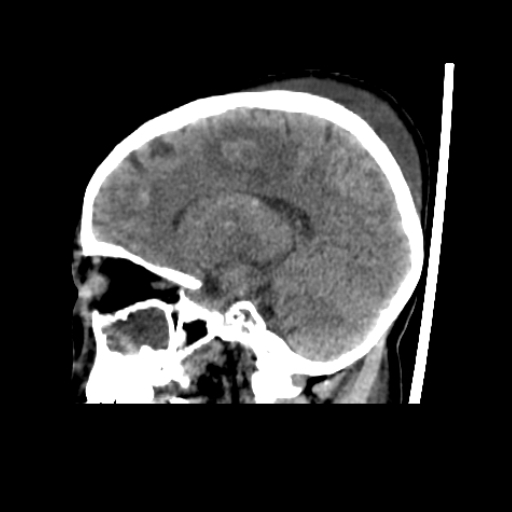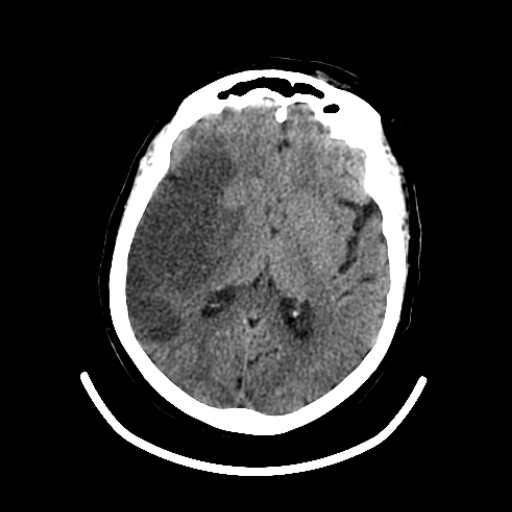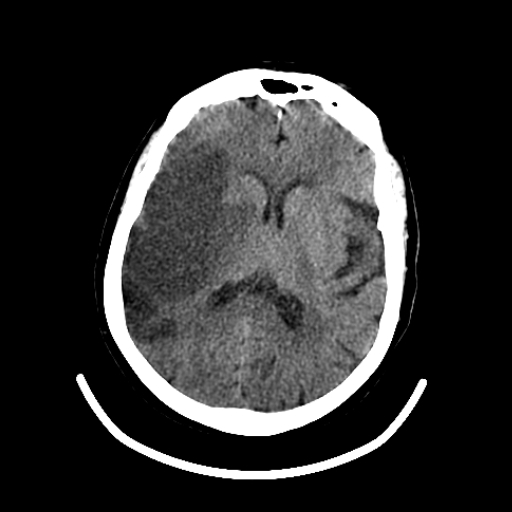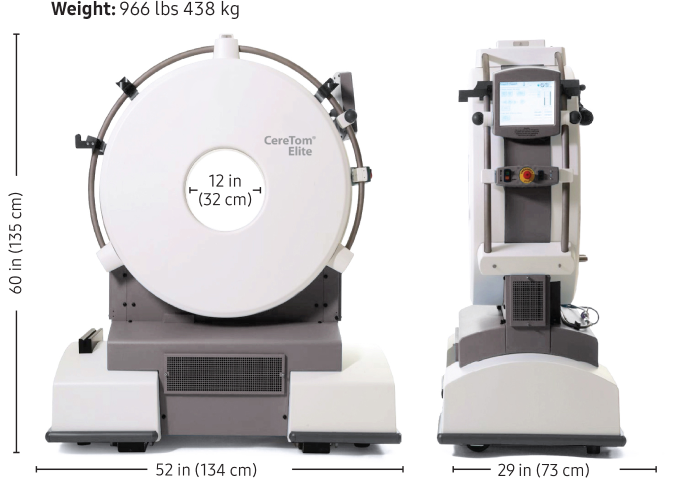 Performance
512 x 512 image reconstruction
Versatility
Integrates with all ICU beds and hospital gurneys
Ability to perform axial, helical (CTA), and dynamic (CTP) scanning
Plugs into a standard wall outlet
Easy Integration
Wireless or wired connectivity to PACS
Connectivity to Navigational Systems
Safety
Reduces the need for transport of the patient
Internally lead shielded front cover
External lead safety curtains
Safe for use in patient rooms