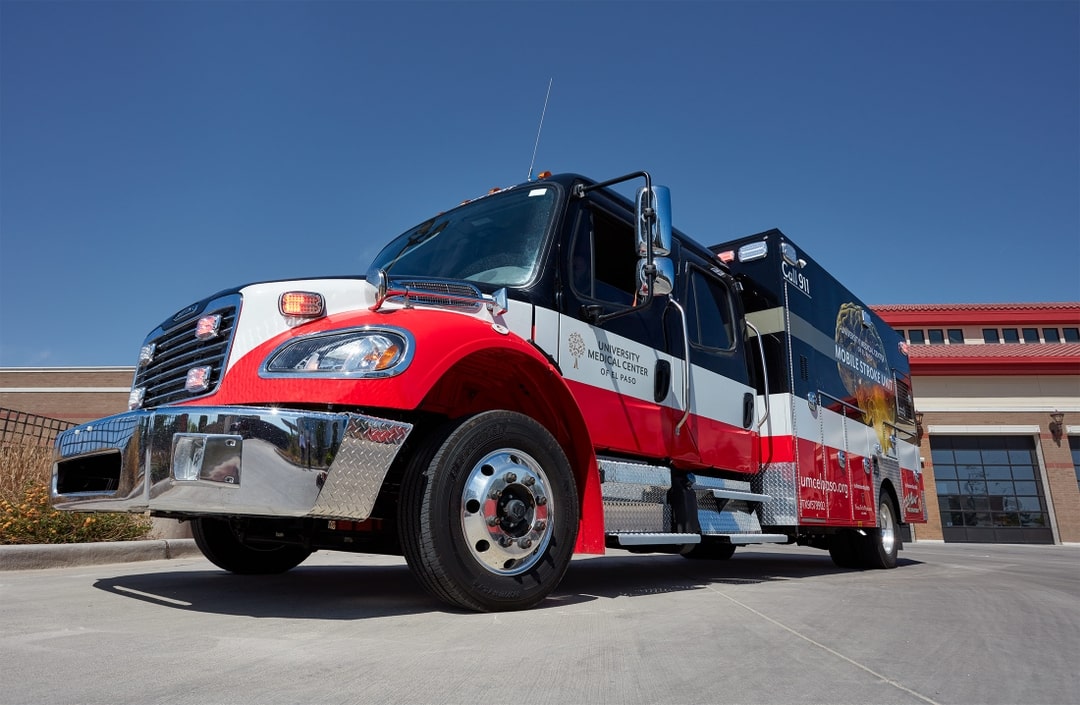 The University Medical Center in El Paso unveiled a Mobile Stroke Unit in May 2021. "Today marks a new level of access to care at UMC," said Jacob Cintron, President & CEO, in a press release. "This unit is the direct result of leadership between our El Paso delegation, the City and County of El Paso, UMC and Texas Tech Physicians of El Paso.
UMC is El Paso's only Joint Commission-certified Level 1 Comprehensive Stroke Center. The Mobile Stroke Unit strengthens UMC's capacity for care in a fast-growing region. This unit complements an already high level of care at UMC, in step with its high level of certification and designation. The expertise available to stroke patients served by the Mobile Stroke Unit comes from Neuroscience nurses and technicians from UMC, onboard EMTs from the El Paso Fire Department, and doctors from Texas Tech Physicians of El Paso who will be supporting the patients via a specialized telehealth system inside the unit.
The Mobile Stroke Unit is housed primarily at UMC when not on calls or travelling throughout El Paso. Of note, strokes are one of the leading causes of death and disability in the U.S., especially within minority communities.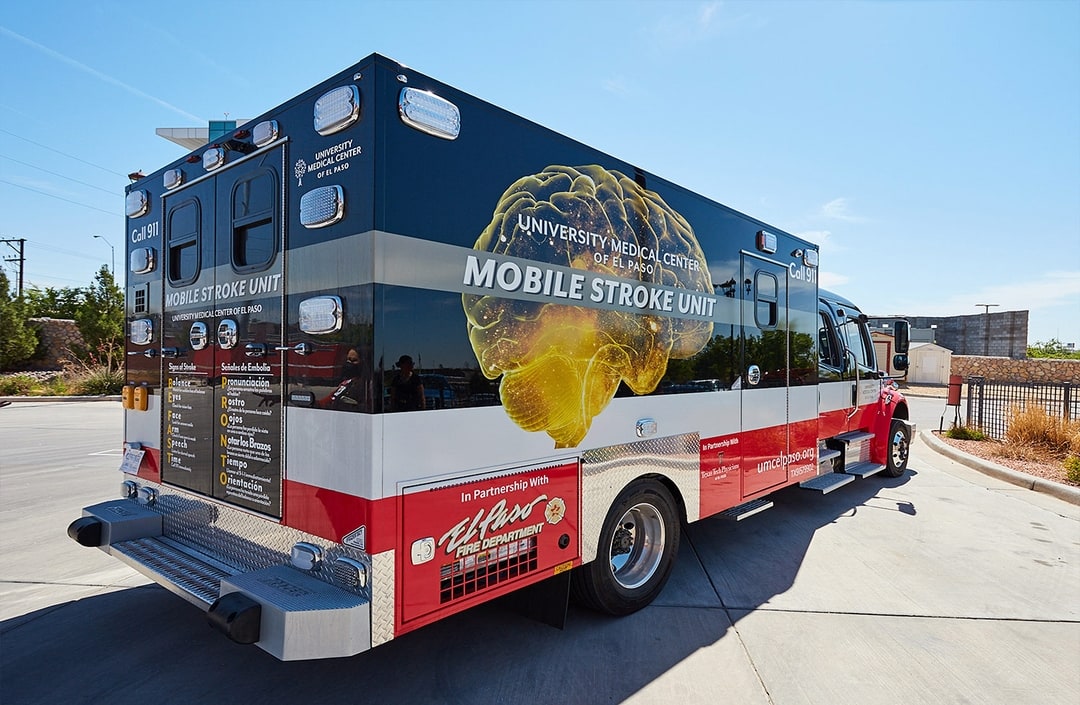 Below are stroke statistics of note:
Studies indicate that up to 1.9 million brain cells are lost per minute during a stroke.
In 2016, Texas Department of State Health Services estimated that chronic disease, to include strokes, account for 75% of Texas health care expenditures.
CDC in a 2017 report found that stroke is the fourth leading cause of death among Hispanics and the third leading cause of death in Hispanic women.
Further research points to Hispanics experiencing strokes at a much younger age, that they are more prone to risk factors and less likely to receive necessary treatment. The CDC reports that the average age for a stroke among non-Hispanic whites in the U.S. is 80, but among Hispanics, it is 67.