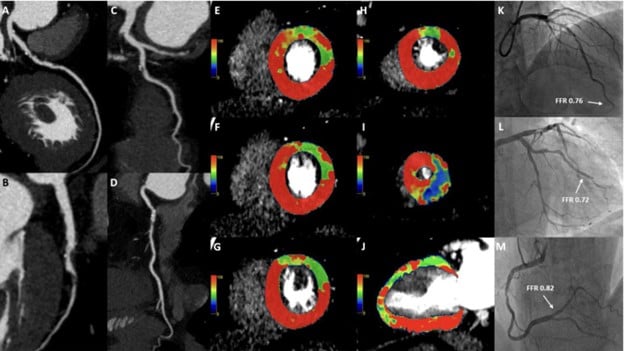 There have been significant advances in cardiac computed tomography (CT) over the years, specifically in prognostication, modulating therapy, and diagnosing heart disease. Coronary artery disease (CAD) is one of the leading causes of chest pain in clinical practices and is treatable to a degree. It can exist in many various forms, such as the presence of non-obstructive plaque, or complete obstruction of a vessel.
The location of stenosis and the composition of the plaque are critical to determine the outcome of the treatment; being able to identify CAD is of utmost importance. This study discusses the optimal testing strategies, including observing CT angiography (CTA.). It also addresses key questions regarding CTA and its' accuracy for the non-invasive evaluation concerning the presence and severity of CAD.
Read the full article at The Journal of Cardiovascular Computed Tomography.