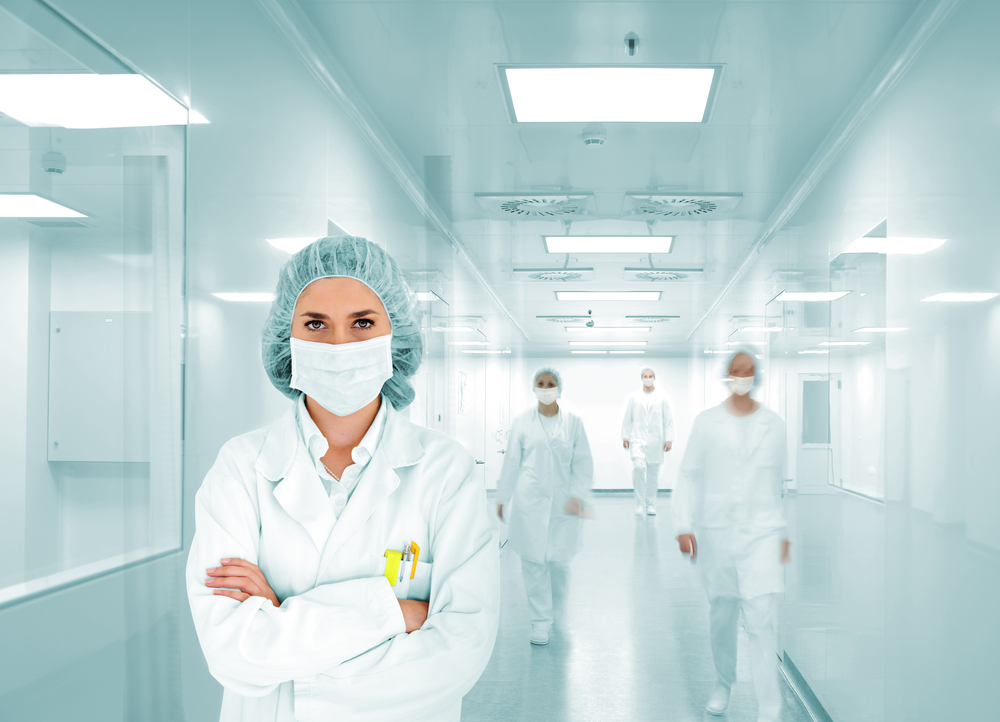 CT scanning, which started to be developed around 1970, is nowadays the main tool of radiology in daily clinical work. The demand across the globe for CT scanners is set to rise at a CAGR (compound annual growth rate) of 5.9% from 2019 to 2022 and reach a value of 6429.8 million, as there is a greater requirement for minimally invasive procedures and the improved advancements in CT technology. CT has undergone substantial advances in technology in the past decades; it has significantly improved cancer diagnosis, reduced the length of hospitalization and helped preparation for surgeries. The advances in the CT scan technology in recent years include reducing harmful radiation to patients, enabling faster scan speed, as well as improved image quality.
Scanning radiation exposure
Lowering radiation emission has long been a challenge for the CT scanning scientists, as radiation doses for CT scans are significantly higher than conventional X-rays and can cause serious long term health risks to patients. These days, there are novel scanning techniques that dramatically reduce the radiation during scanning. According to a source: University College of London, date July 23,2020, title "New CT scan method lowers radiation exposure" from Science News; a CT scan technique that splits a full X-ray beam into thin beamlets can deliver the same quality of image at a much-reduced radiation dose, according to a new UCL study. The article adds that the use of beamlets enables a sharper image resolution, as the part of the scanner "reading" section, is able to locate where the information is coming from more precisely. This CT scan technology can deliver the same quality of image at a much-reduced radiation dose.
In addition, the new CT detector technology, which measures the amount of radiation transmitted through the body, provides more accurate level of radiation exposure.
Speed of CT scanning – Higher Slice CT Systems
When the 64 slice CT scanners were introduced in the early 2000's; they were quickly purchased to replace the older 16 slice CT scanners and became the new standard for CT technology. The current 32 or 64 slices scanning are up to 4 times faster than the original generations of scanners. OHSU Knight Cardiovascular Institute offers a 256-slide CT scan diagnostic imaging equipment, which takes super-fast pictures, in milliseconds, of a moving heart using a three-dimensional tool format on a computer monitor. It also provides much more visual details about the heart's function and structures. The increased speed of scanning enables physicians to provide more accurate diagnosis and better treatment for early or advanced coronary artery disease.
Iterative Reconstruction
Before the development of Iterative Reconstruction, CT systems images were created based on filtered back projection, which was relatively fast and could be created in a reasonable amount of time whilst using older technology. However, nowadays most major CT vendors include iterative image reconstruction. Image reconstruction (IR) in CT is a process that generates tomographic images from X-ray projection data acquired at many different angles around the patients, which in turns impact on image quality and reduces radiation as less projection images are needed. The IR tool revises the image again and again with many iterations to clean the artifacts and offer even more clarified images down to the pixel. The dose reduction strategies combine a decrease in the tube current or voltage while the IR algorithms provide the diagnostic image. This approach allows acquiring a reduced number of scans and reconstruct 2D and 3D images, which in turn provides an enhanced diagnosis tool for the physicians.
Spectral CT Imaging
Spectral CT technology (also called dual-source/dual-energy CT) is another trend that is becoming more and more integrated into major CT vendors technologies. Spectral CT breaks down X-ray photos by chemical elements, based on viewing one part of the body at two different kV energies, with a dual-source CT scanner. Instead of scanning a patient several times using different energies to focus on different tissues' types, spectral CT technology provides different views from a single scan. This software can also highlight and remove chemical compounds solely based on their atomic number, ie; iodine, calcium and metals. This can create contrast and non-contrast images created from one single scan. This technology is particularly useful in the treatment of gout and locating kidney stones; it also improves metal artifact reduction. The spectral CT imaging and detector systems have led to a reduction in dose by 70-82% over the last few years.
Mobile and Portable CT Scanning
Portable CT scanning is clinically and economically beneficial. Physicians can limit the risks associated with intrahospital transport such as the compromise of monitoring equipment, intravenous lines, or intubation tubes. Portable CT scanners offers fast CT deployment to hospitals and radiology units and has been especially beneficial to treatment of head injuries, by reducing the risk to patients during transportation and increased risk during the treatment process. The Portable CT scanners allow the clinicians to maximize the availability of stationary CT equipment in a hospital as improving the workflow of standard scanners creates faster imaging for ICU and non-ICU patients. In addition, minimizing the need for extra transport contributes to economic benefits, as well as improve the use of other equipment and enhance the overall quality of patients care. Neurologica, a subsidiary of Samsung Electronics Co., Ltd., created the Bodytom Elite, the world's first mobile, full-body, 32-slice CT scanner to transform any room in the hospital into an advanced CT imaging suite. It is battery powered with an internal drive system to be easily transported from room to room, it is also able to accommodate to patients of all sizes.
Integration of AI algorithms into CT systems
Machine learning has created great potential to advance medical imaging, specifically CT scanning, through reducing exposure to radiation and by harnessing the power of Artificial Intelligence. The integration of Artificial Intelligence algorithms into CT systems will enable radiologists to provide better images to clinicians, who will in turn provide better treatments based on more accurate diagnosis. The patients will undoubtedly continue to benefit from future advances in scanning technology such as Artificial Intelligence integration into imaging.
References
1 "Significant Advances in CT: Medical Physics." American Association of Physicists in Medicine (AAPM), aapm.onlinelibrary.wiley.com/doi/toc/10.1002/(ISSN)2473-4209.advances-in-CT.
2 "Technology Improvements in Current Generation CT Machines and Systems." Imaging Technology News, 9 Feb. 2021, www.itnonline.com/article/technology-improvements-current-generation-ct-machines-systems.
3 https://www.healthcareradius.in/technology/25172-advancements-in-ct