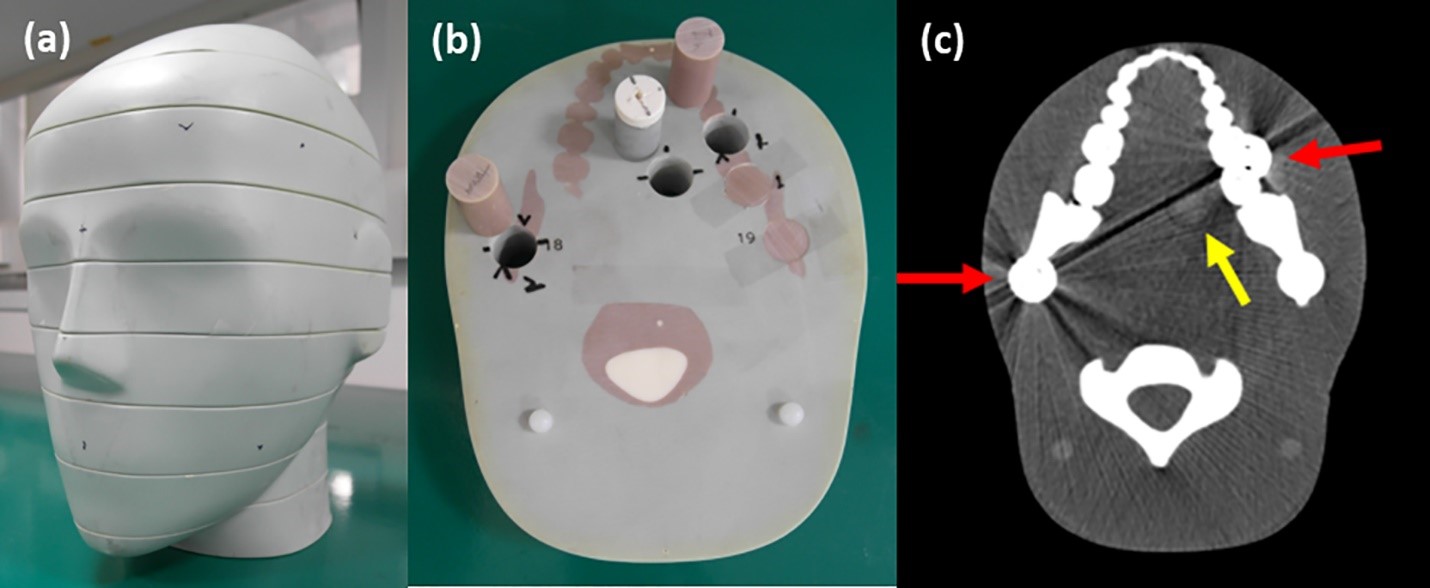 Metal artifacts remain a considerable challenge, as they generate shadings that can degrade CT image quality, leading to blurry delineation of tumors from surrounding tissues, and inaccurate location of a tumor. Clear imaging is a paramount requirement for physicians to treat cancer patients, especially in the head and neck; therefore, diminishing metal artifacts in imaging would have a considerable impact on providing those patients with the best treatment and improved outcome.
The CT R&D team at Samsung developed a scanning prototype based on a CT system (CereTom) using a novel photon-counting detector (PCD) technology system. The team used iodine phantoms and ATOM phantoms to mimic metal insertions and iodine-enhanced oral tumors during their experiment; and the results of the quantitative assessment of the PCD-based multi energy CT maximized the contrast of the target tissue and reduced the metal artifacts in head CT scans. The result of which, would provide physicians clearer visibility on the delineation of the tumor and its location, allowing them to establish better treatment plans for head and neck cancer patients.
The results obtained by the Samsung team were very encouraging and the PCD CT system shows great potential in the treatment of cancer in the head and neck.
Read the full article on PLOS One